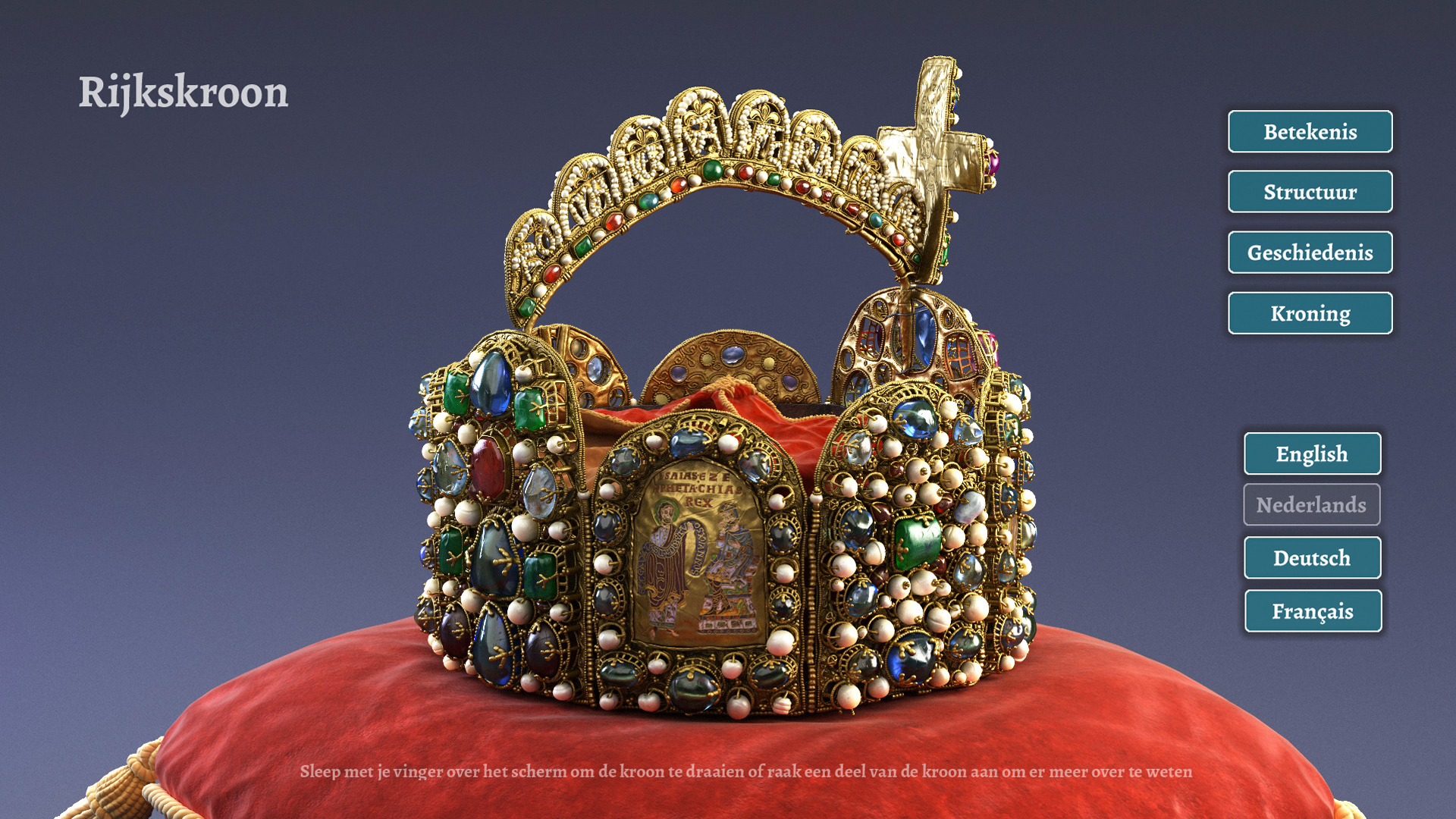 The German Imperial Crown
The German Imperial Crown has been used to crown all German Emperors from the 11th to the 18th century. Today, the crown is in the Hofburg Museum in Vienna and is never on loan to any other museum. Through a very detailed 3D model of the crown, an interactive system has been realised to explore the complex meaning and story of this exceptional object of art, using high quality photographs of the real object. The resulting application was used together with a copy of the crown in an international exhibition "The Heritage of Charlemagne" (2014). This application shows an excellent example of the use of 3D for museum objects that cannot travel to other museums or exhibitions. This demonstration is made in cooperation with the European project Cradles of European Culture, the Hofburg Museum of Vienna and the German 3D artist Henning Kleist.
The application is permanently on display in the Medieval crime and justice museum of Rothenburg ob der Tauber, Germany.
---
Link: